Streamline credential &
file sharing for your business
Get the benefits of a password manager that your business completely controls without the burden of server configuration and support.
PassHub enables your business to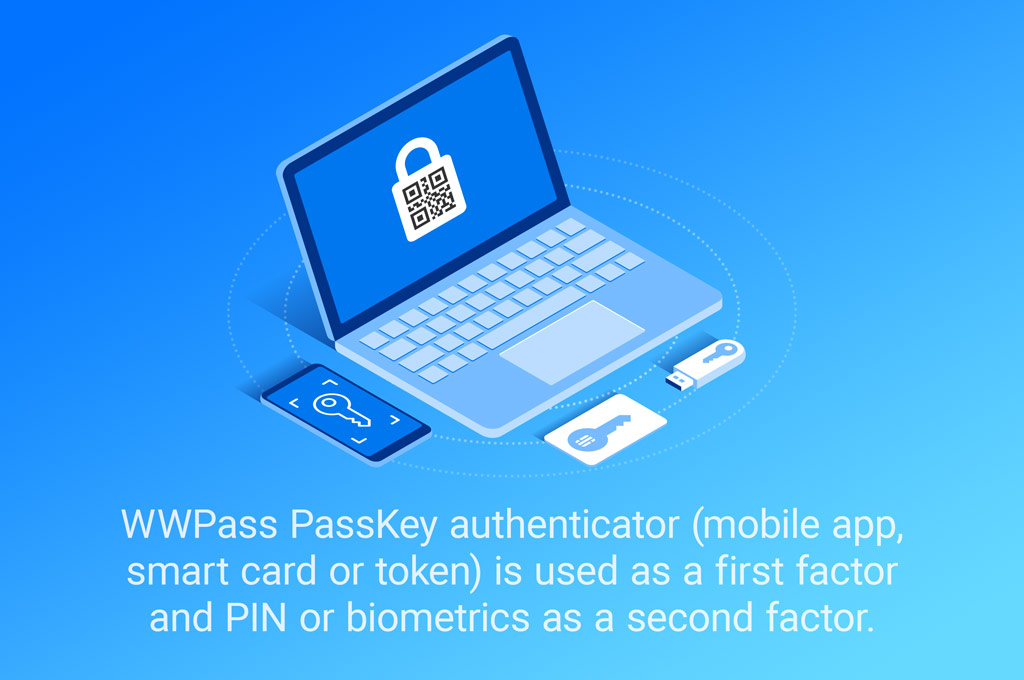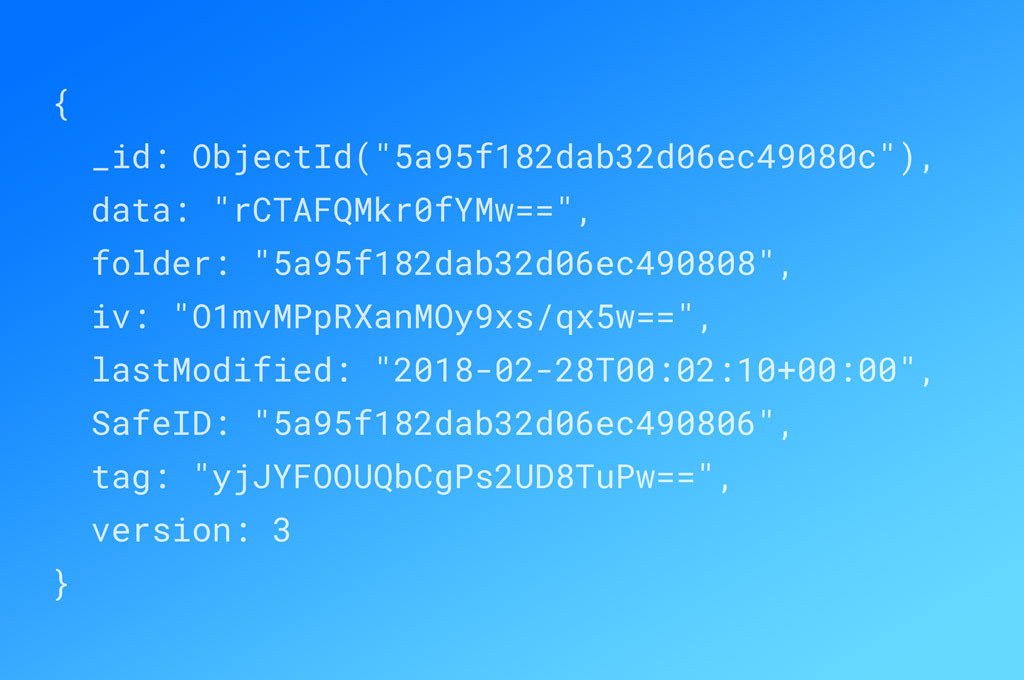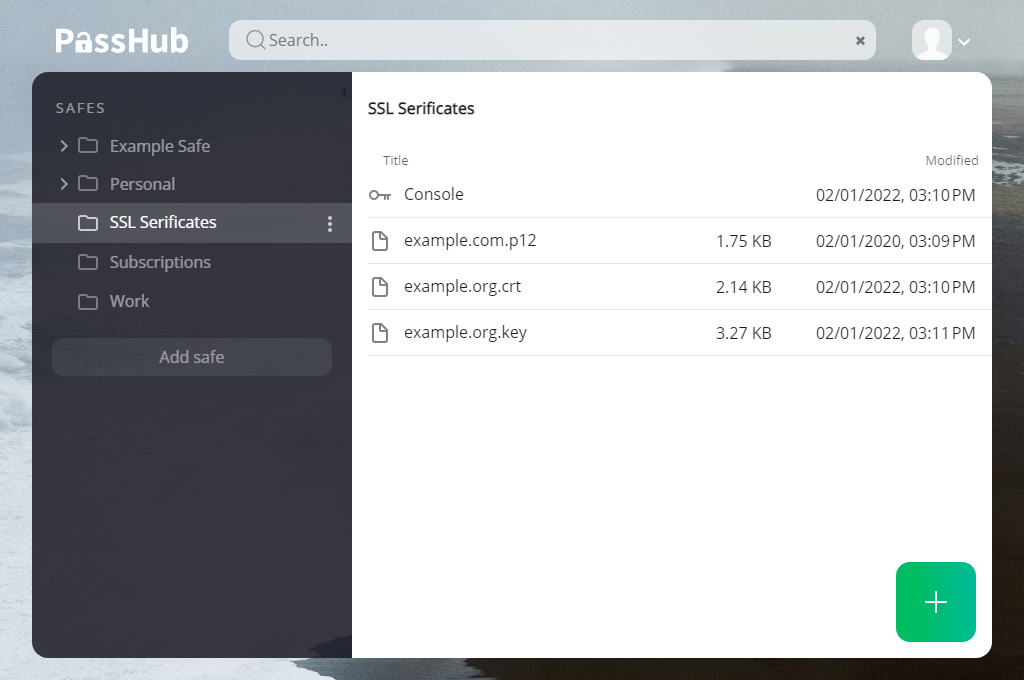 Leverage multi-factor authentication and zero-trust architecture to secure your most sensitive data
Enforce security with password-less multi-factor authentication as the only access method

Eliminate potential for insider threats with client-side encryption so even administrators cannot access user data

Protect critical IT assets, e.g. credentials and SSL certificates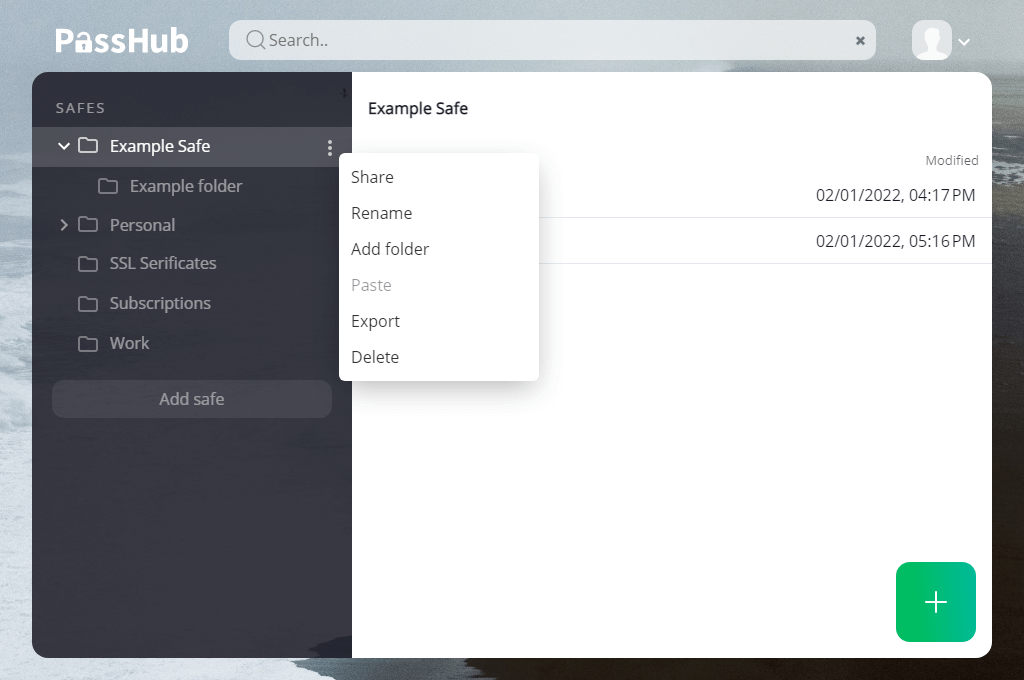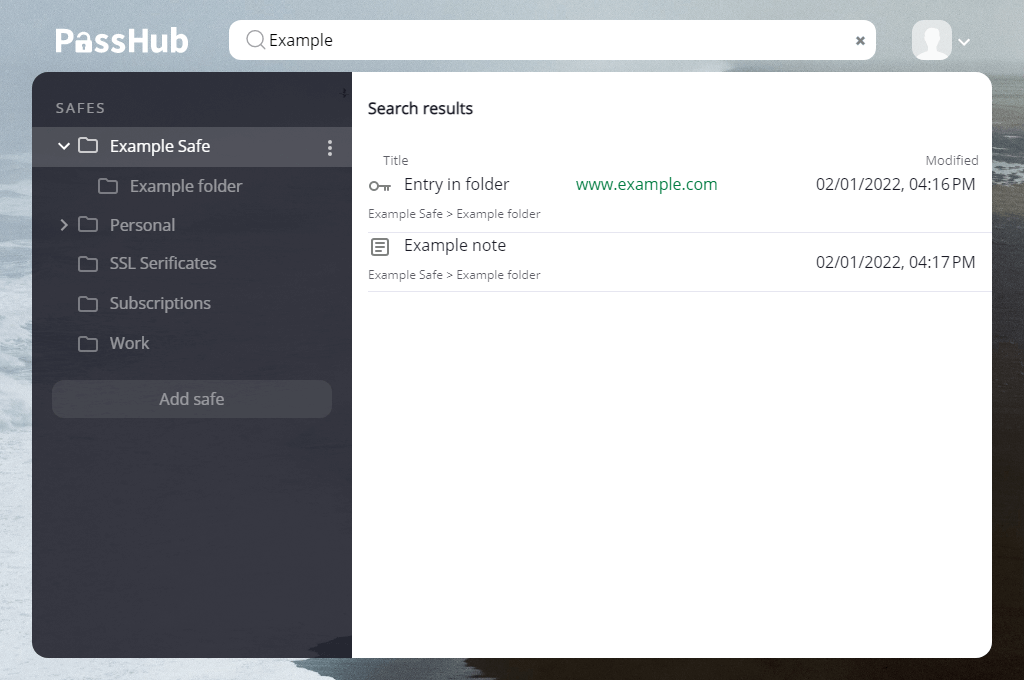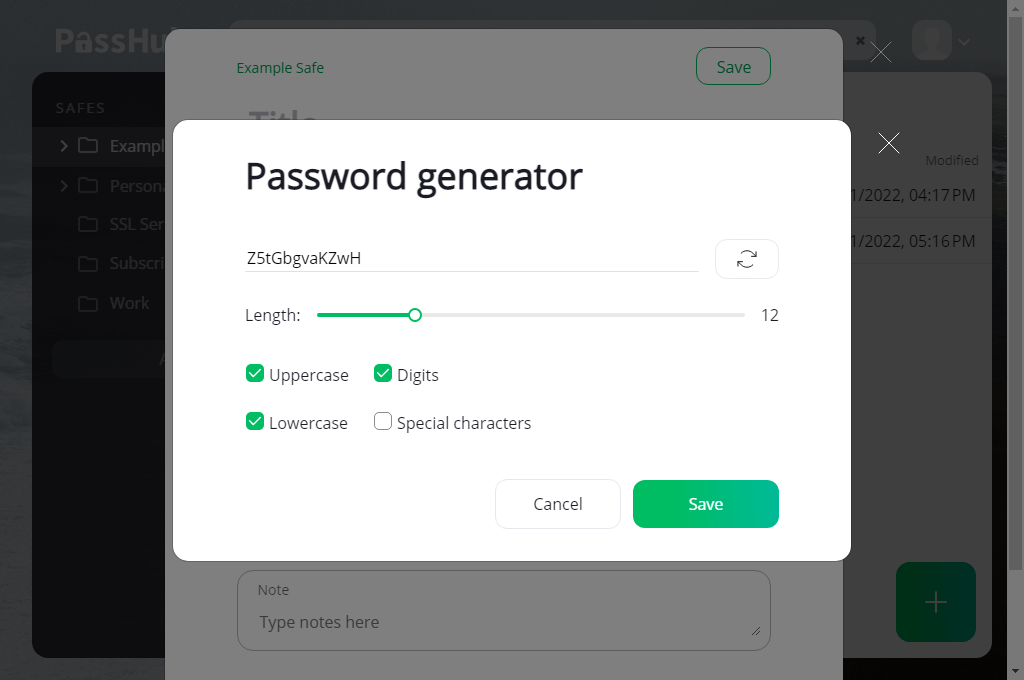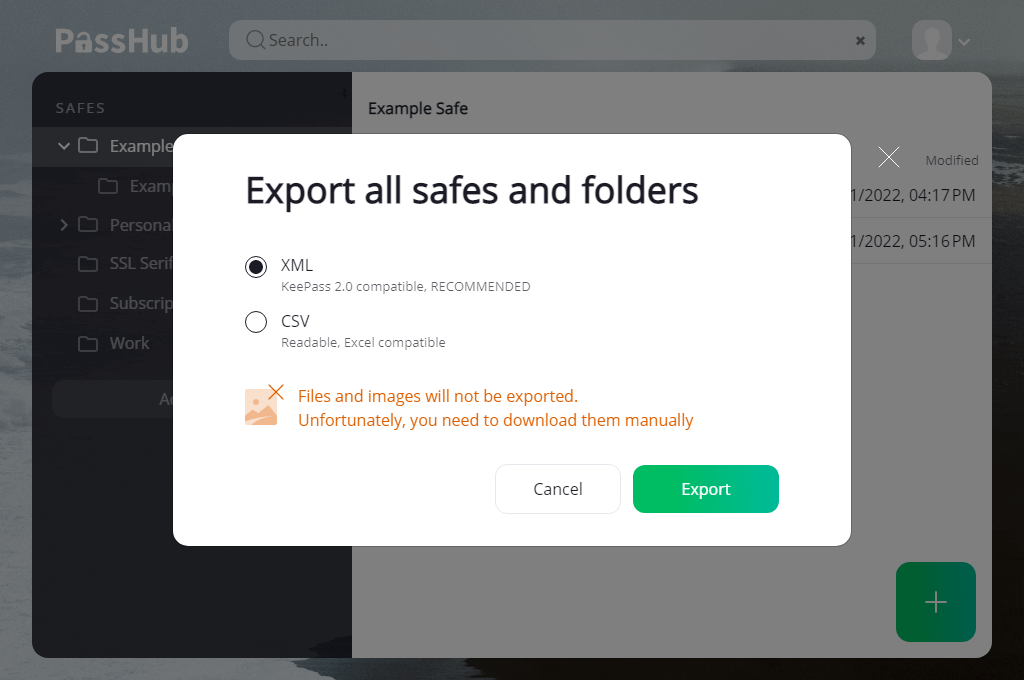 Securely store business credentials, notes and files
Organize your data with PassHub Safes--top-level folders and subfolders

Search and find records with our robust search tool

Generate strong passwords according to your business requirements

Backup/restore your data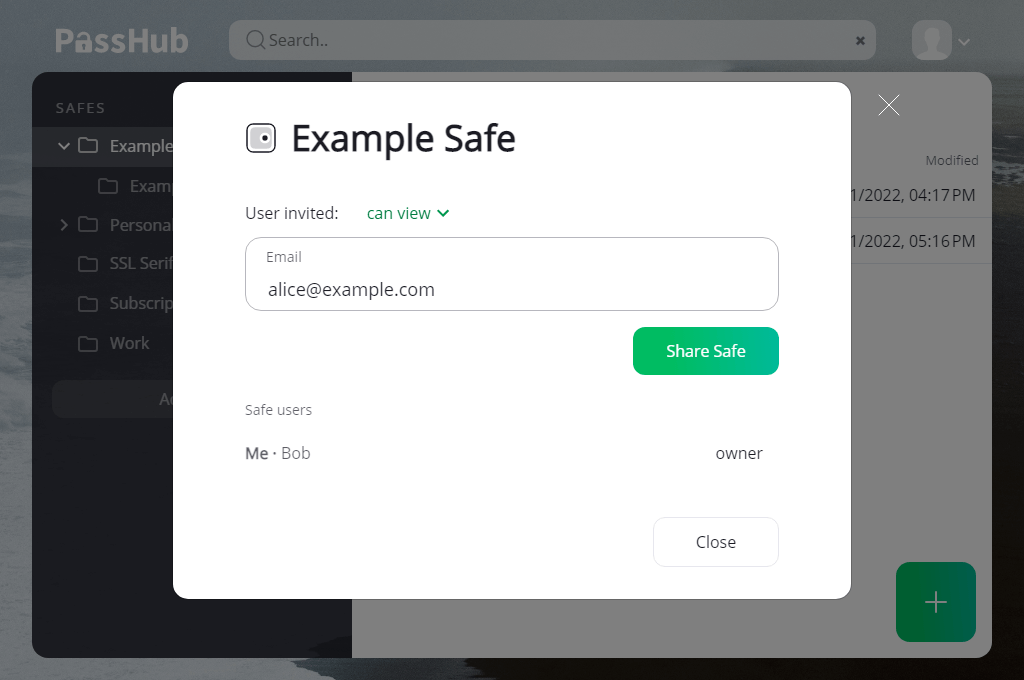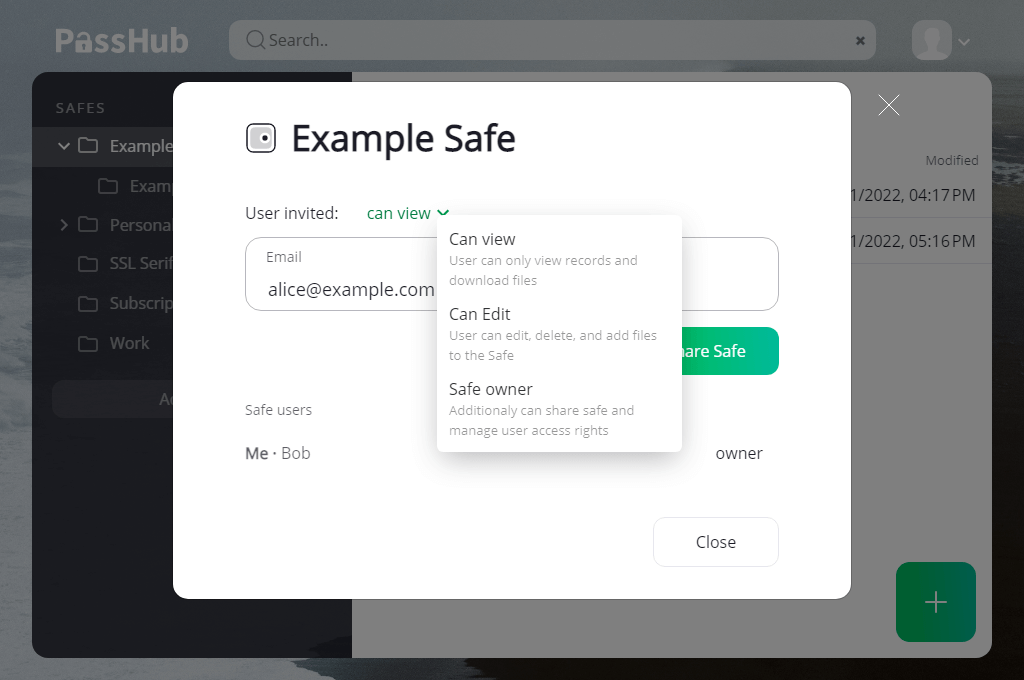 Collaborate with team and clients
Share individual safes with team members, partners, and clients

Use granular access to keep all information on a need-to-know basis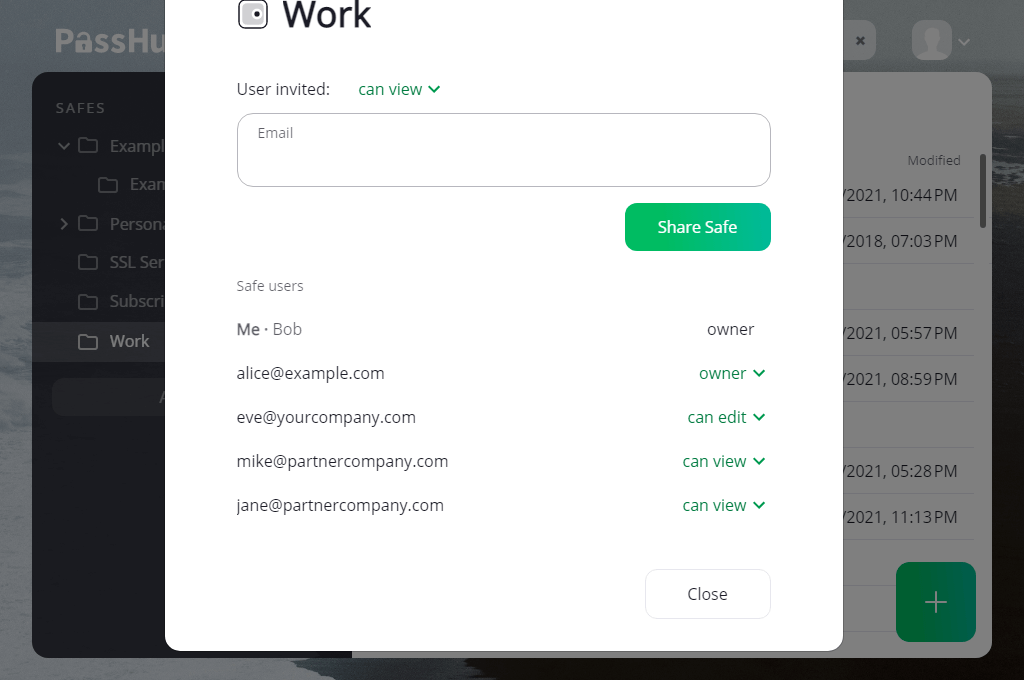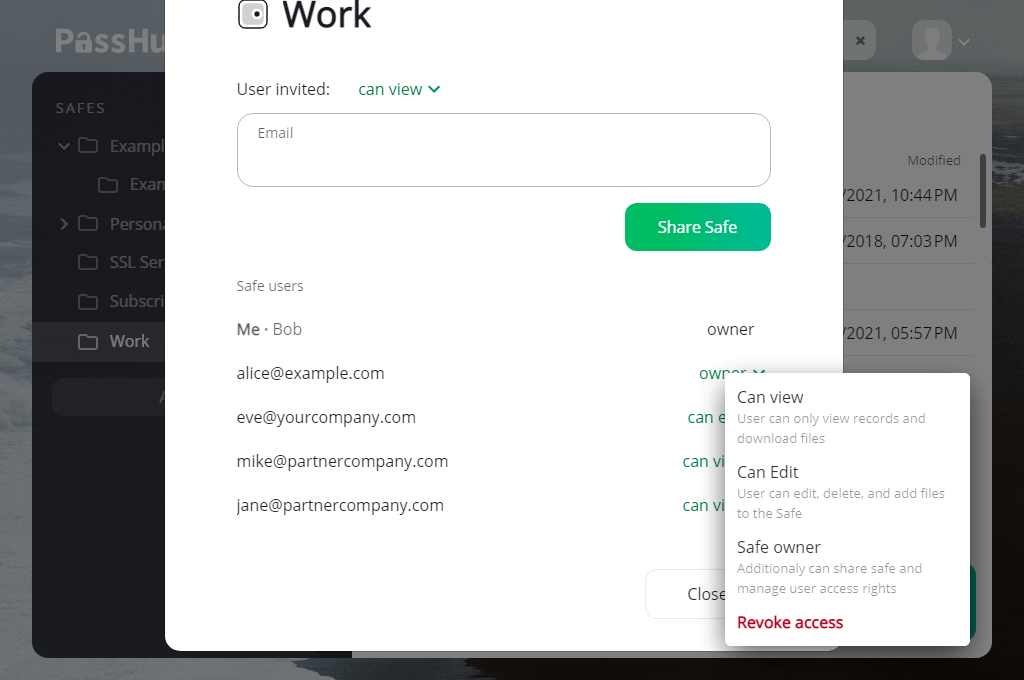 Manage user access
Across the entire PassHub service:

Invite users to PassHub

Track user activities

Delete user accounts

Within each PassHub safe:

Assign roles to safe users (read only, editor, admin)

Revoke user access to the safe, while maintaining access for your organization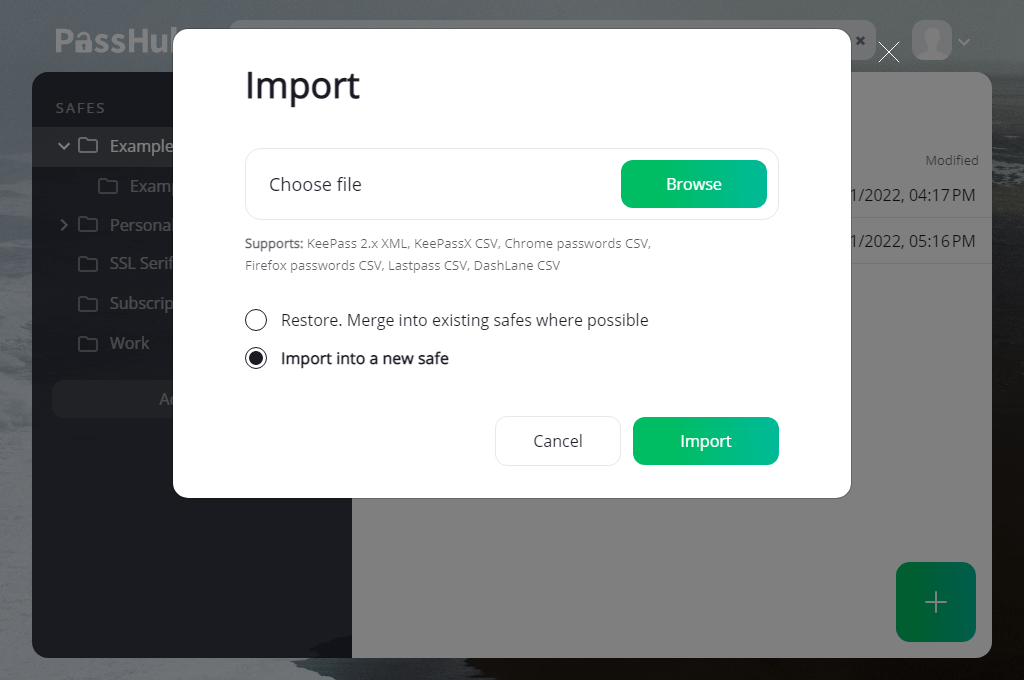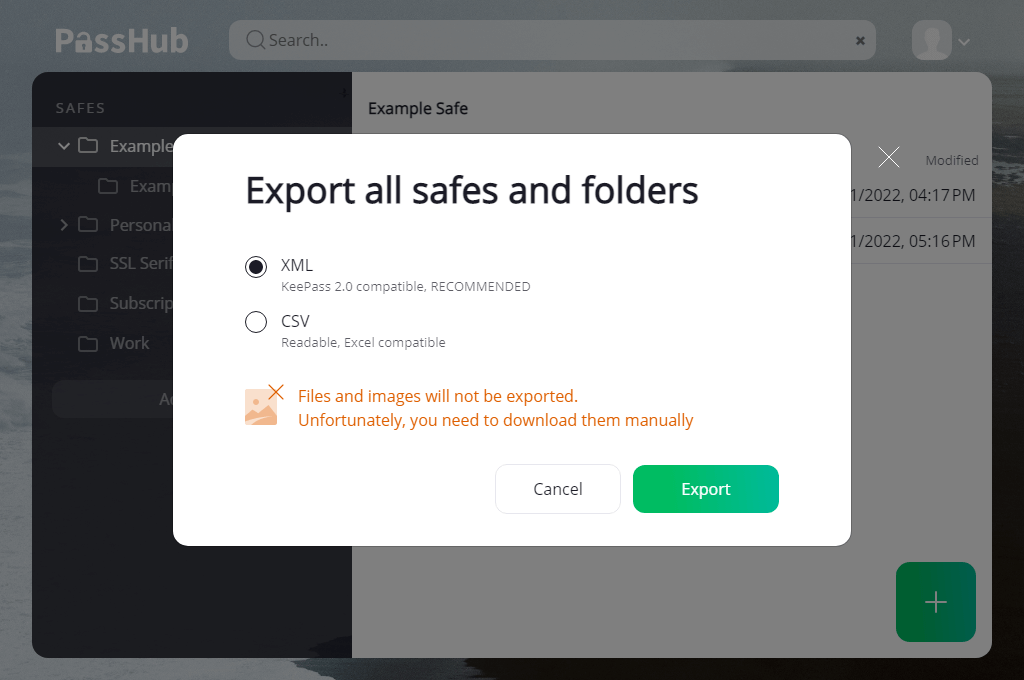 Migrate from KeePass
Import your KeePass data to finally start sharing business credentials and files (e.g. SSL certificates) with your team

Export your PassHub data for backup in your cloud
Flexible Deployment Options to fit Any Environment
PassHub for Business is available as a self-hosted or SaaS PassHub
Self-hosted PassHub
Deployed on your company's servers, this option gives you full control over PassHub source code and sensitive user data.
Full-featured server installation including SMTP server, SSL certificates, distributed MongoDB database, general security protection, updates and support.
PassHub for Business is an open source project which itself is free for you to use within your organization's own infrastructure. However, to make PassHub work, you will need a subscription to the WWPass Authentication Service.
Get the source code from GitHub
Saas PassHub
Passhub for Business may also be deployed as a SaaS version, hosted by Passhub.net. This approach eliminates the burden of server configuration and support, while still letting you control user accounts on the company's PassHub account.
To get a dedicated SaaS PassHub for your business at a domain of your choice, but have us host it, is $100/month for unlimited users plus 500GB of storage.
Start my free 30-day trial
Tailored PassHub
Customized features to meet the unique needs of your organization
Contact Us
Why choose PassHub for Business
Client-side encryption (AES-256-GCM and RSA-2048)
Strong multifactor authentication with no master password
Unlimited storage and sharing
Easy sharing between team members
Compatible with any device without requiring software installation
Automatic synchronization between team members and all user devices
Installed on corporate servers, keeping server code under full enterprise control
Compatible with KeePass